Covid-19 Six Week Course
Paving the way to Optimum Workplace Well-Being from Uncertain Times
Book Programme
Course Description & Benefits
Since March 2020 we have had a global pandemic. From working remotely and parenting from work (for some of you), to self-isolating, leading a sedentary lifestyle, consuming higher processed food, enduring lack of human contact and overloading on digital devices. As the world starts to emerge from COVID, we are going to be seeing a significant increase in mental health issues, which some are calling the second pandemic.  This course is to empower employees through these exceptional times and offer guidance on transitioning out of COVID and the return to the new normal. The World Health Organisation classified stress as the health epidemic of the 21st century, with particular focus on the workplace.  One in four will suffer a mental health or neurological disorder in our lifetime as noted by the World Health Organisation.   The cost of stress in the workplace is estimated to be billions a year globally.
Stress does not distinguish between personal or work status.  the brain does not differentiate between internal thought and external influences. Therefore, if I am worrying about something, even if it is only in my head, my body holds the negative stress response., as if it were happening. This leads to mental, emotional, and physical disruptions impacting optimal health and well-being. This six-week optimal health and wellbeing course is to heal and empower employees to take charge of their own holistic health and build a tool kit that will protect and progress their health as we emerge from the disruptive times. The primary focus centres on nutrition, lifestyle, environment, sleep, and hope.
For more information, please contact sinead@nutritonwellness.ie
Free Consultation
Book Now
Check out the Testimonials from our Global Clients.
Sinead delivered a very informative presentation to our employees in Cork on "healthy meal planning for optimal weight". She was able to provide some great examples of easy food swaps that people can incorporate into their daily lives. What was also very interesting was Sinead's take on the importance of the psychological element of meal planning. A great talk overall.

EHS Specialist

Bord Gais Energy
Sinead contributed to our lunch time talk series with an engaging and informative presentation. There was a lively Q& A session and feedback from participants was uniformly very positive.

Health Promotion Officer

Dublin City Council
We engaged Sinead from Nutrition Wellness to provide a Nutrition wellness motivational talk during our recent Health Fair Day which included wellness sessions for our staff.

Property &

Facilities Manager AIB
Sinead delivered a very informative presentation to our employees in Cork on "healthy meal planning for optimal weight". She was able to provide some great examples of easy food swaps that people can incorporate into their daily lives. What was also very interesting was Sinead's take on the importance of the psychological element of meal planning. A great talk overall.

EHS Specialist

Bord Gais Energy
Sinead contributed to our lunch time talk series with an engaging and informative presentation. There was a lively Q& A session and feedback from participants was uniformly very positive.

Health Promotion Officer

Dublin City Council
We engaged Sinead from Nutrition Wellness to provide a Nutrition wellness motivational talk during our recent Health Fair Day which included wellness sessions for our staff.

Property &

Facilities Manager AIB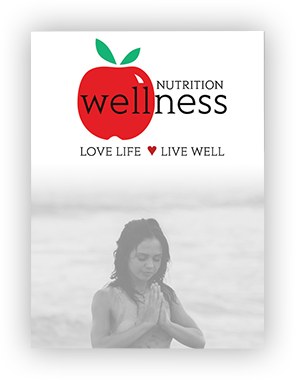 Download Your Free eBooklet