Talk Description
The purpose of the mindfulness talk is to enable employees to develop mindfulness techniques. How to notice your thoughts and feelings as they arise and pass. The positive impact of mindfulness on your mental health. How mindfulness supports diet, lifestyle, environment and sleep.
Learning Outcomes for Attendees

Developing a daily meditation habit

How to focus on the breath

Recognise thoughts daily

What you are grateful for

The power of pausing for thought

Acceptance

Techniques to help sustain mindfulness
Check out the Testimonials from our Global Clients.
Sinead delivered a very informative presentation to our employees in Cork on "healthy meal planning for optimal weight". She was able to provide some great examples of easy food swaps that people can incorporate into their daily lives. What was also very interesting was Sinead's take on the importance of the psychological element of meal planning. A great talk overall.

EHS Specialist

Bord Gais Energy
Sinead contributed to our lunch time talk series with an engaging and informative presentation. There was a lively Q& A session and feedback from participants was uniformly very positive.

Health Promotion Officer

Dublin City Council
We engaged Sinead from Nutrition Wellness to provide a Nutrition wellness motivational talk during our recent Health Fair Day which included wellness sessions for our staff.

Property &

Facilities Manager AIB
Sinead delivered a very informative presentation to our employees in Cork on "healthy meal planning for optimal weight". She was able to provide some great examples of easy food swaps that people can incorporate into their daily lives. What was also very interesting was Sinead's take on the importance of the psychological element of meal planning. A great talk overall.

EHS Specialist

Bord Gais Energy
Sinead contributed to our lunch time talk series with an engaging and informative presentation. There was a lively Q& A session and feedback from participants was uniformly very positive.

Health Promotion Officer

Dublin City Council
We engaged Sinead from Nutrition Wellness to provide a Nutrition wellness motivational talk during our recent Health Fair Day which included wellness sessions for our staff.

Property &

Facilities Manager AIB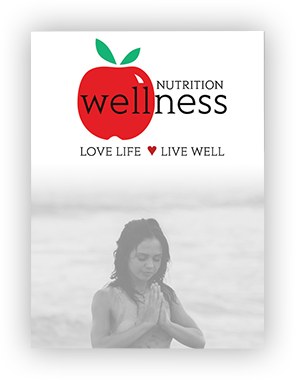 Download Your Free eBooklet